I'm from New York state. Not New York city, but like many states in the union, people from NY have lots of state pride. Growing up, I spent time in NYC every year and though I am not a city person I have love in my heart for the Big Apple. Lots of love. So when I saw this
fabric
... HAD. to. have. it.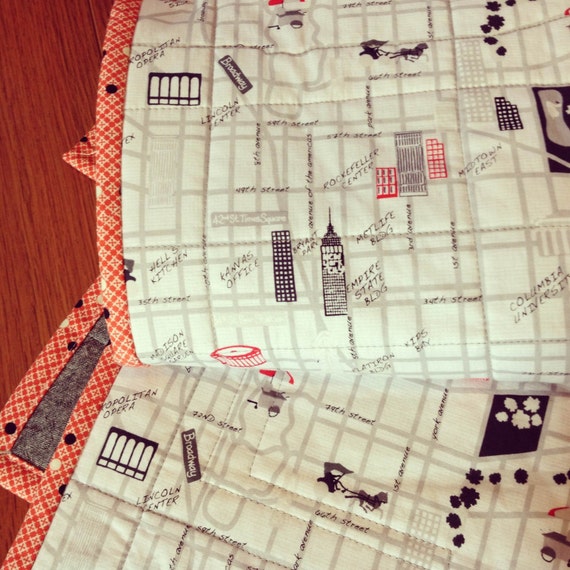 And you know, at this time last year I was on a pretty big bag-making kick. I still love to make bags, but I'm big time in a quilt phase. I'm not intimidated by quilts anymore and find making something big to be really very satisfying. Plus, I hear it's going to be a long cold winter, so why not something warm and cozy?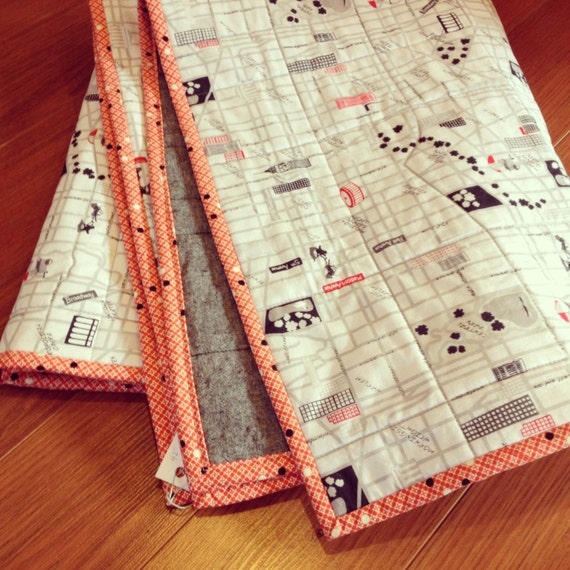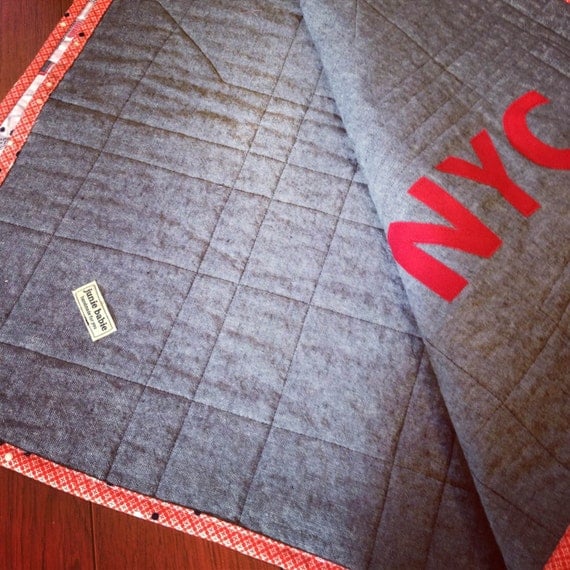 This quilt would make a really awesome gift for someone out there, if you're interested in purchasing it, go to
my etsy shop
!